[:en]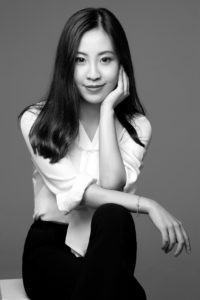 Li Yuanxizi is a Professor of Piano at the Gulangyu Academy, a branch of the Beijing Central Conservatory of Music. After studying under professors Klaus Baessler and Georg Sava, she graduated with honors from the Hochschule für Musik Hanns Eisler in Berlin, Germany where she obtained master's degrees in piano performance and in piano pedagogy. Showing great musical talent as a child, she was admitted with the highest ranking to the Shenzhen Arts School, studying with Mr. Dan Zhaoyi and Ms. Xiao Mei.
Prof. Li won first prize in the Steinway Piano Competition (Guangzhou), first prize in the International Robert Schumann Competition For Young Pianists (Shenzhen), and third prize in the Mendelssohn International Piano Competition (Berlin). She regularly holds solo and chamber music concerts in several European countries, all extremely well received.
Her students have won numerous awards both in China and overseas, such as the first prize of the Yamaha China Piano Competition, the ClaviCologne International Piano Competition (Germany) in 2015, the first prize of the Granada International Piano Competition (Spain) in 2016, Sumy International Piano Competition (Ukraine) in 2017, among others. Prof. Li is a frequent guest in a lot of European music festivals and competitions. She served as jury member for the Granada piano competition in Spain, the Mozart Piano competition in Aachen, the Campillos competition in Spain, and the Chopin Competition in the USA.
She is also active as a classical music columnist. In order to inspire students to pursue higher levels of music-making, and to create a richer music life for the new generation of students, she pioneered in 2016 a series of academic lectures designed for music students in China, which were highly praised in academic circles, as well as by students and parents.
For questions, please contact us at timm@todimusicmasters.com or via WeChat: TODIMUSICMASTERS.

[:]