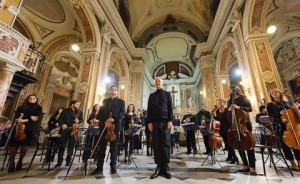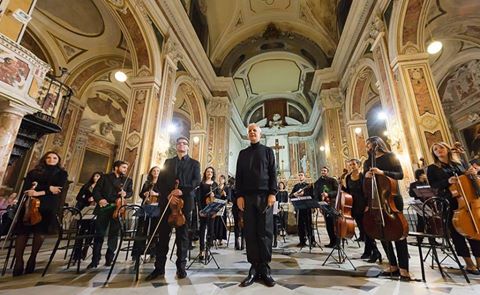 The Napolinova Youth Orchestra was founded in Napoli by Alfredo de Pascale, President and Artistic Director of the Napolinova Association, and by Conductor Mariano Patti. At the core of this initiative are two important goals: quality of music-making, and opportunities for the best young musicians, from Campania and beyond, to hone and showcase their skills. National auditions were held to select the members of the orchestra, with hundreds of participants evaluated by the greatest Italian musicians. Among the chosen members, many are winners of prestigious national and international competitions, and have collaborated with famous orchestras in Italy and abroad.
Mariano Patti
Pianist and Conductor Mariano Patti studied with two Italian musical giants: Aldo Tramma for the piano, and Donato Renzetti for conducting. He graduated from the Napoli Conservatory, and from the Fiesole academy, as well as the Accademia Pescarese.
In addition to teaching conducting at the Napoli Conservatory, he is Music Director of the Napolinova and Oniva Orchestras. His vast repertoire includes symphonic, operatic, and contemporary works. He has collaborated with internationally renown soloists, and is about to embark on a South American tour.